Reminder: All orders require a minimum total purchase of $100
Can't see pricing? Try logging in if you have a wholesale account. If you do not have account please Click Here to learn more and sign up for a wholesale account.
Free shipping on wholesale orders over $250 enter code: b2bshipfree250
Ashwagandha, from Sanskrit, translates roughly to "the smell and strength of a horse," this refers to the plant's inference in Ayurveda to have the ability to enhance sexual vigor. Ashwagandha is a highly regarded in Ayurveda and praised for its adaptogenic and tonic properties. It can be found in Africa, Southeast Asia and the Mediterranean.  Most find it bitter, sweet, and astringent in flavor with energetically warming effects. Ashwagandha can be taken in many forms such as teas, powders, pills, and even syrups. The herb is often mixed with milk, raw sugar, honey or rice in traditional Ayurvedic preparations.
About this item

Ashwagandha is considered as

an adaptogenic herb that supports the body's ability to handle daily stressors.* 

Promotes a more sound and restful sleep.*

Supports stamina and endurance as well as muscle strength.

Supports proper function of the adrenals.*
If using as a supplement: Take ¼ to ½ teaspoon with warm water, once or twice daily, or as directed by your health practitioner.
Ingredients: 100% Organic Ashwagandha (Withania somnifera )

Made in a facility that handles dairy, sesame and tree nuts.
View full details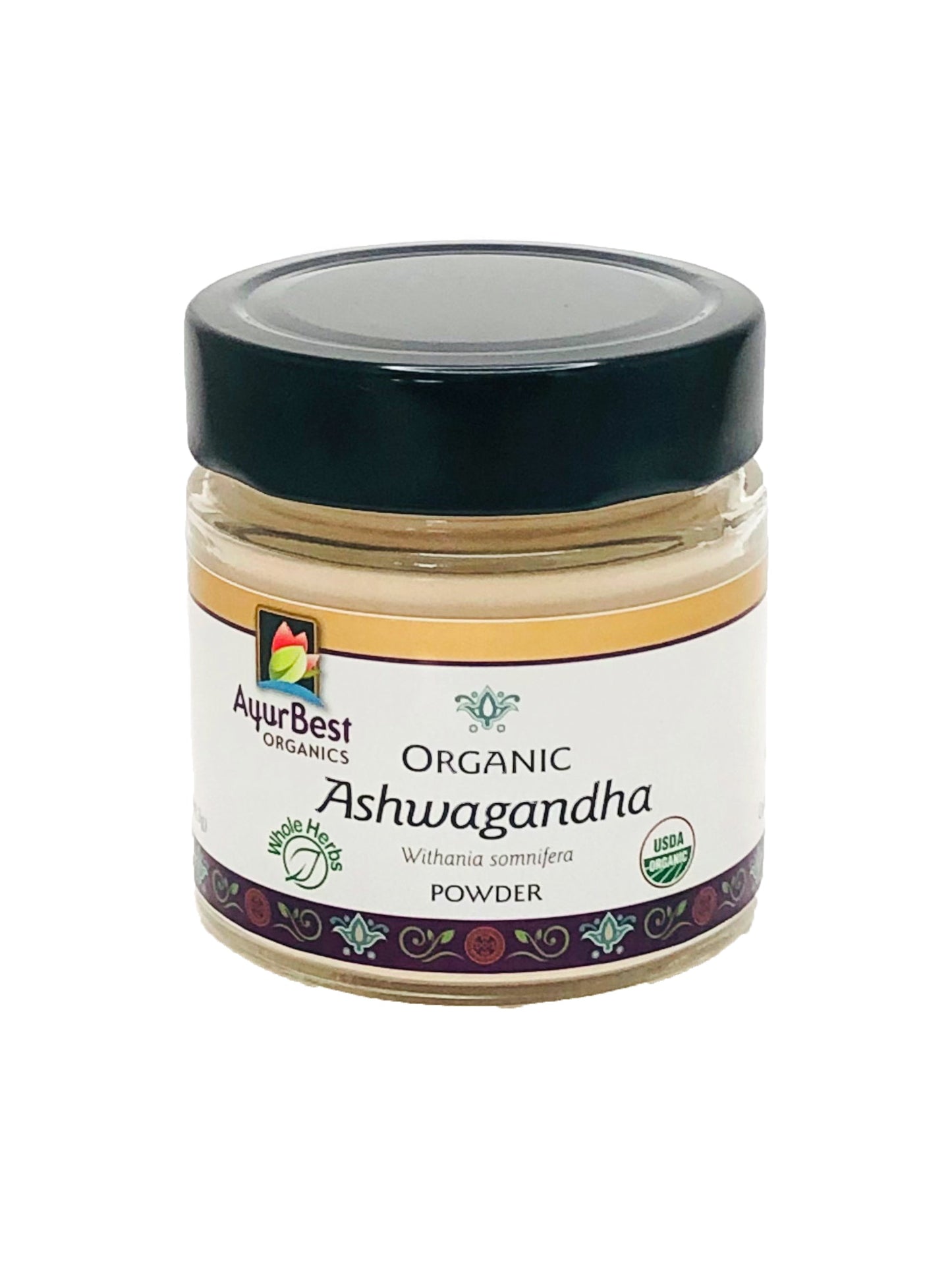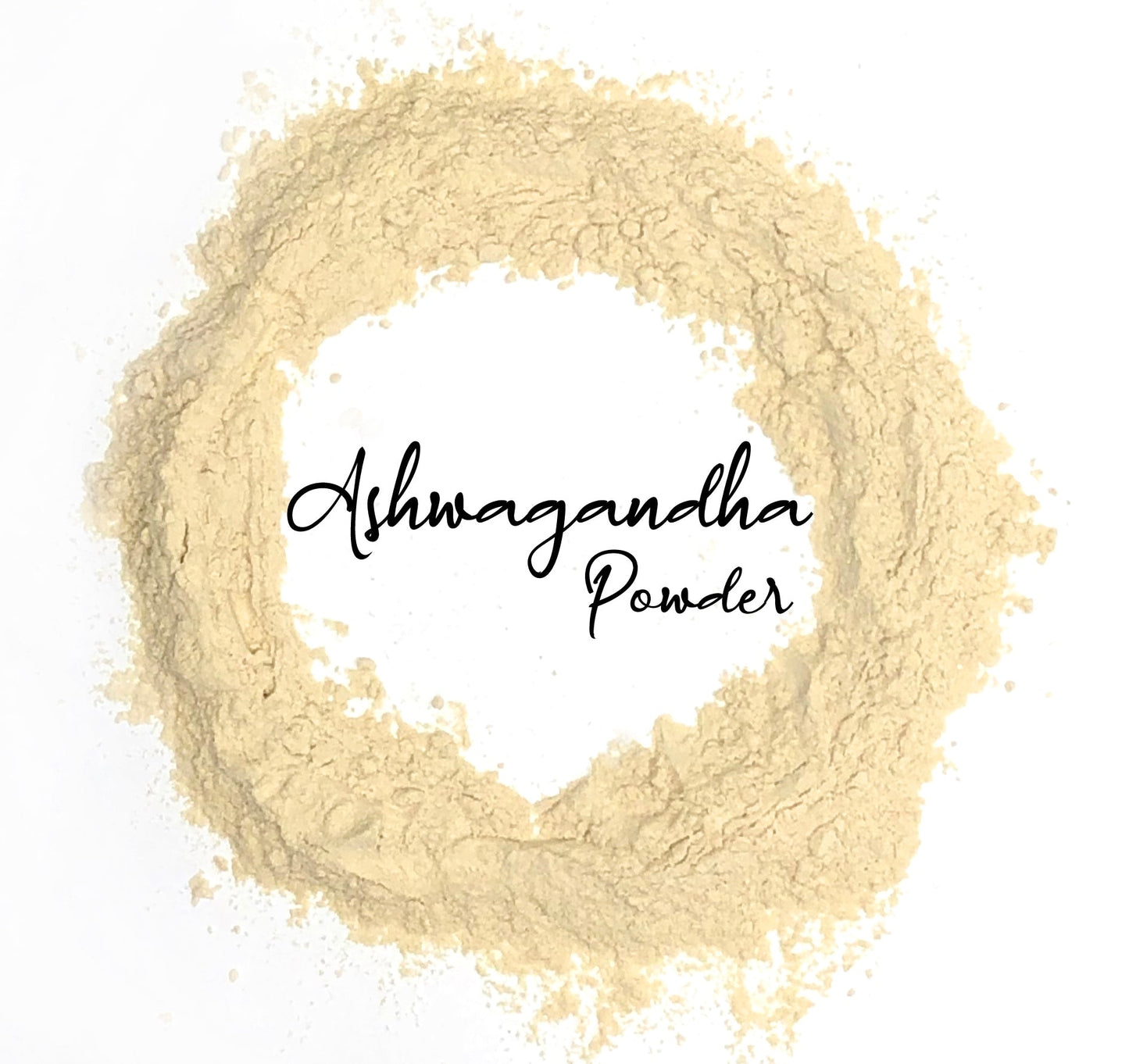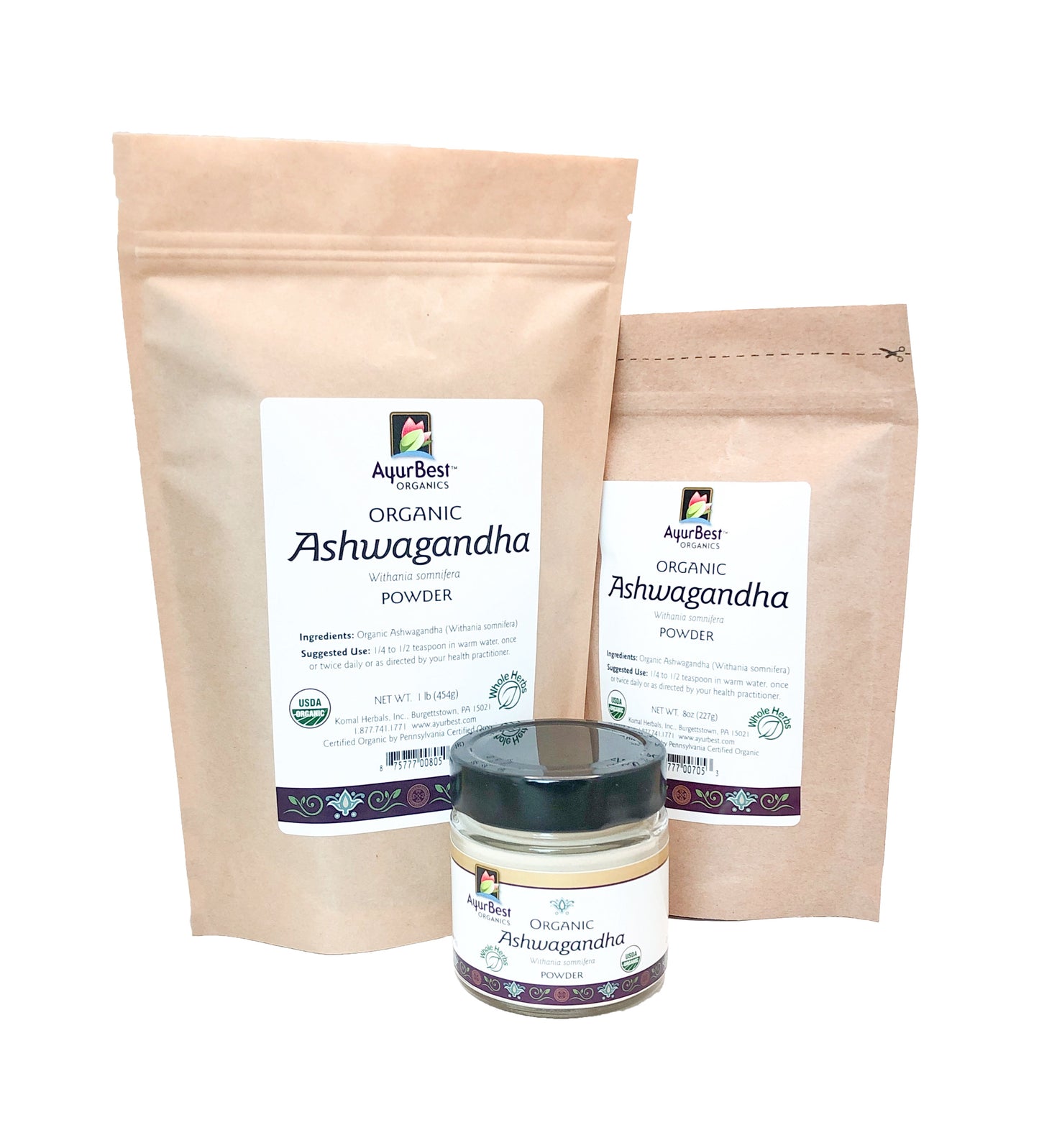 Read all labels carefully. Please consult with your health care practitioner prior to the use of this product if you are pregnant or nursing, taking medications, or have a medical condition.
Keep out of the reach of children.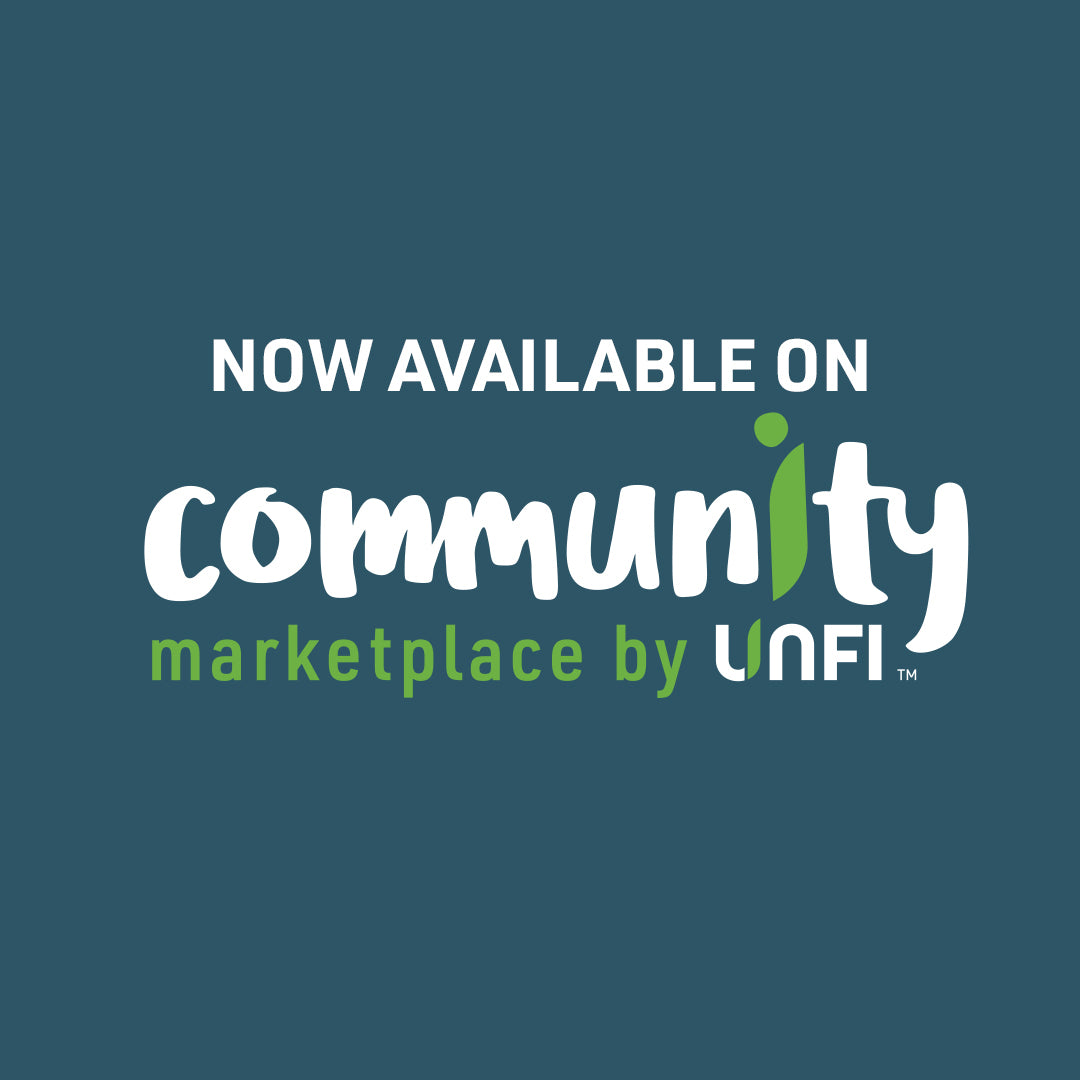 We are on Community market place by Unfi, are you?
Click the button to visit our store and save today with member benefits and discounts.
Visit Today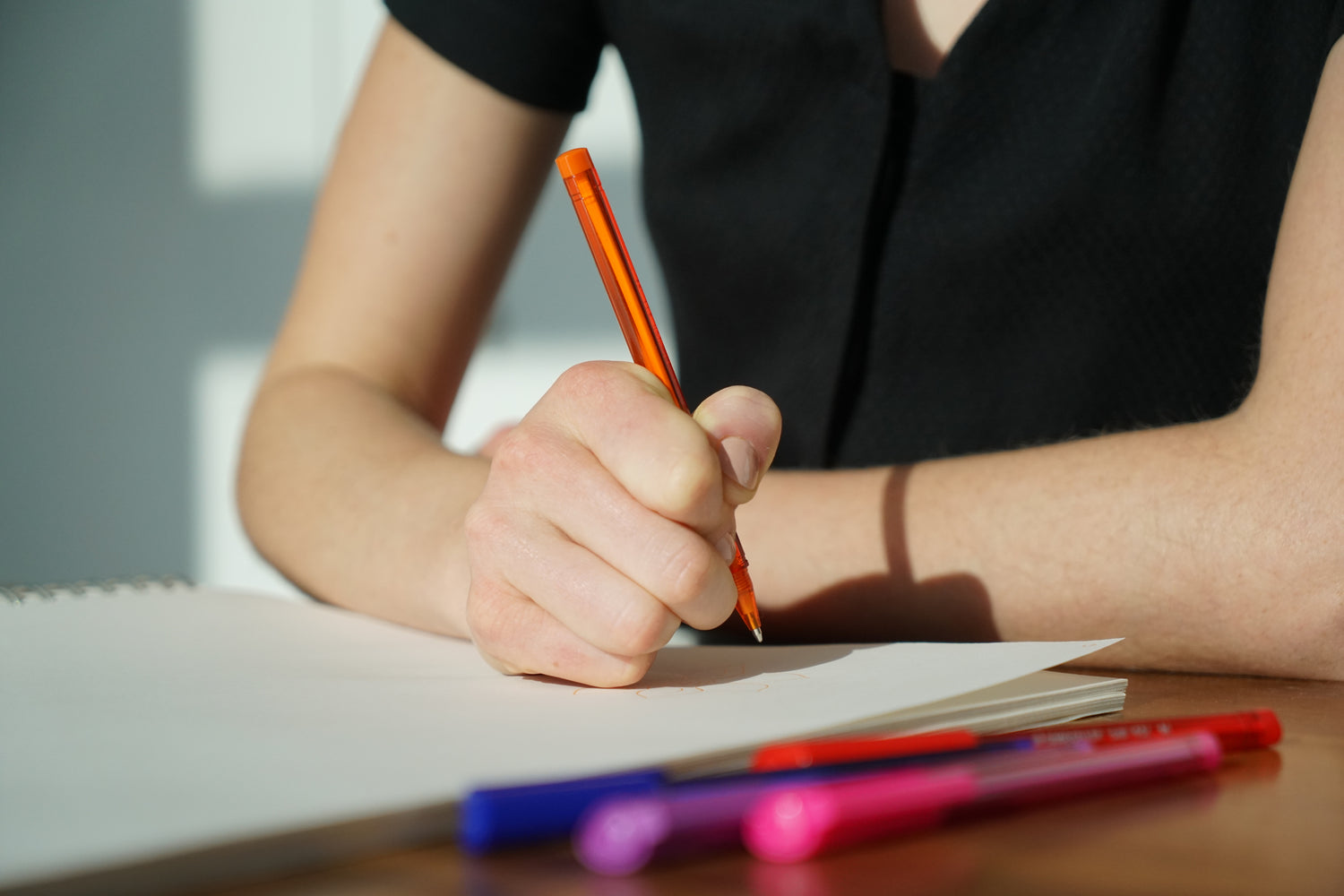 Interested in learning more? Try these sites...
https://www.ncbi.nlm.nih.gov/pmc/articles
https://pubmed.ncbi.nlm.nih.gov
https://www.britannica.com/
https://www.herbal-supplement-resource.com
https://www.healthbenefitstimes.com/
https://www.healthline.com
https://www.webmd.com