Regular price
Sale price
$22.28
Unit price
per
Sale
Sold out
Brahmi—or Bacopa monnieri—is an Ayurvedic staple for supporting healthy brain function and a nervous system in peak condition.* It also promotes mental clarity, cognitive wellness, and heightened mental awareness.* Plus, the cooling, bittersweet flavor is a great addition to any wellness regimen.
About this item

Supports mental activity & vitality.*

Supports healthy stress response.*


Supports memory and focus.*
Suggested Use:
Take 1 capsule one or twice per day or as directed by your practitioner.
Ingredients: Organic Brahmi (Bacopa monnieri), vegetable cellulose capsule.

Made in a facility that handles dairy, sesame and tree nuts.
 Store in a cool dry place. Keep out of reach of children.
Warning: Consult your physician before use if you are pregnant, lactating, have a medical condition or are taking medication.
Please wash and recycle
View full details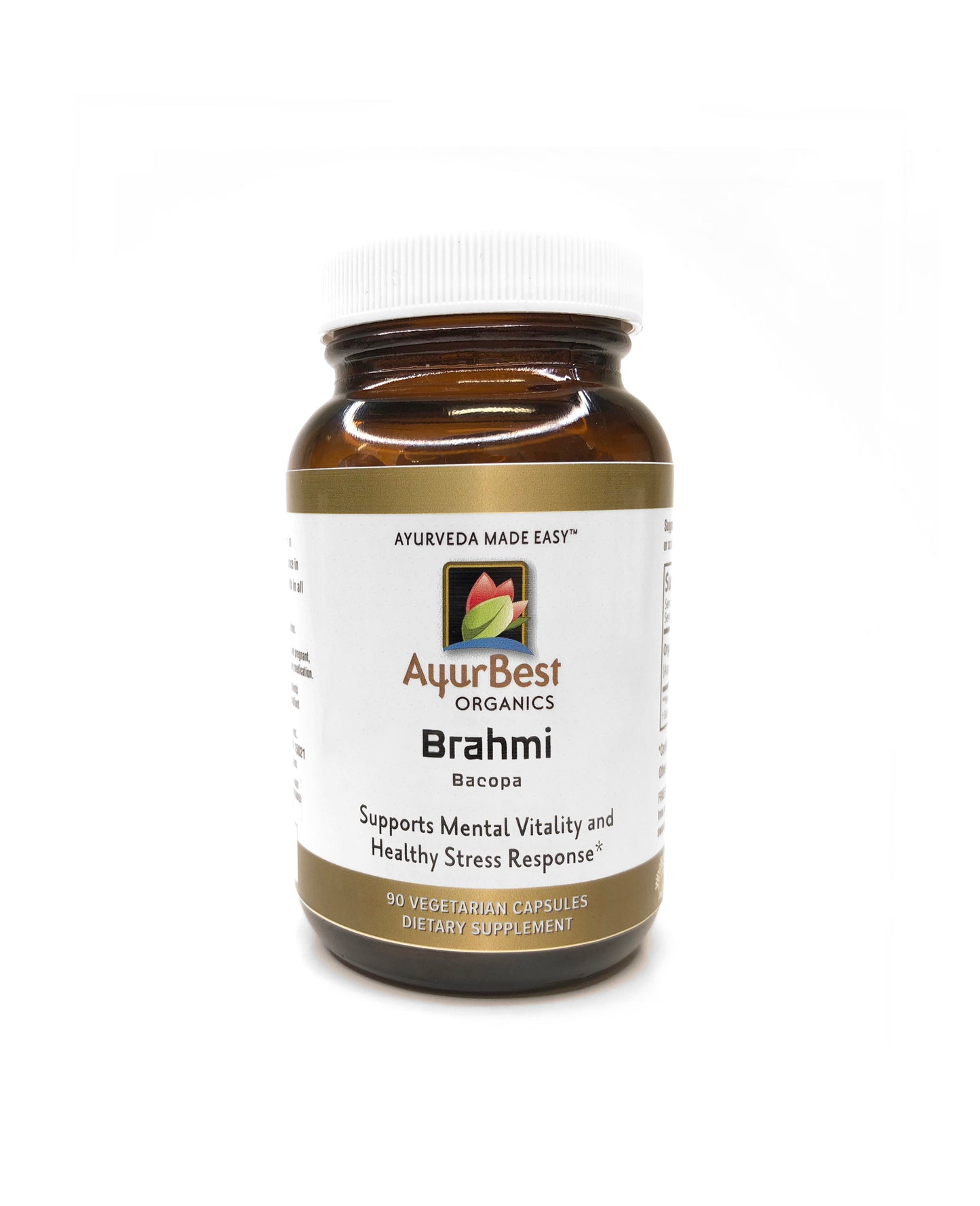 Read all labels carefully. Please consult with your health care practitioner prior to the use of this product if you are pregnant or nursing, taking medications, or have a medical condition.
Keep out of the reach of children.
Collapsible content
California customers click here for information on CA Proposition 65 compliance.

TO WHOM IT MAY CONCERN:

California Customers: Proposition 65

(Also known as Safe Drinking Water and Toxic Enforcement Act of 1986)

The warnings placed on our product labels and invoices shipped to our customers in the State of California are to ensure compliance with CA Proposition 65 in order for us to maintain supplies to our customers in the State of California. It is also to demonstrate that we are in compliance with the law. We would like to assure you that we continue to offer our customers a very high quality products which are safe for use and consumption.

Our products offered under the brand ̀AyurBest ́ are made from all natural, dried and unprocessed whole herbs and spices, most certified organic. The chemicals of concern under the law are heavy metals, including lead as an element, that are naturally found in the soil, plant and water. We do not add any of these elements intentionally.

The requirement of a warning label is enforced by State of California for any product sold in the State that results in ingestion of more than 0.5 micrograms of lead in a day. This level of limit set forth by the State of California is thousand times lower than the level of exposure that has any known effect on humans or animals. All our herbs, spices and finished products are tested meeting internationally accepted safety standards.

Most of the herbs and spices contain very low levels of heavy metals which may require placement of a warning specified under the law. It is therefore that we have chosen to issue the specified warning under Proposition 65 on all products sold in the State of California so as to serve our customers with continuous access to the all-natural whole herb products.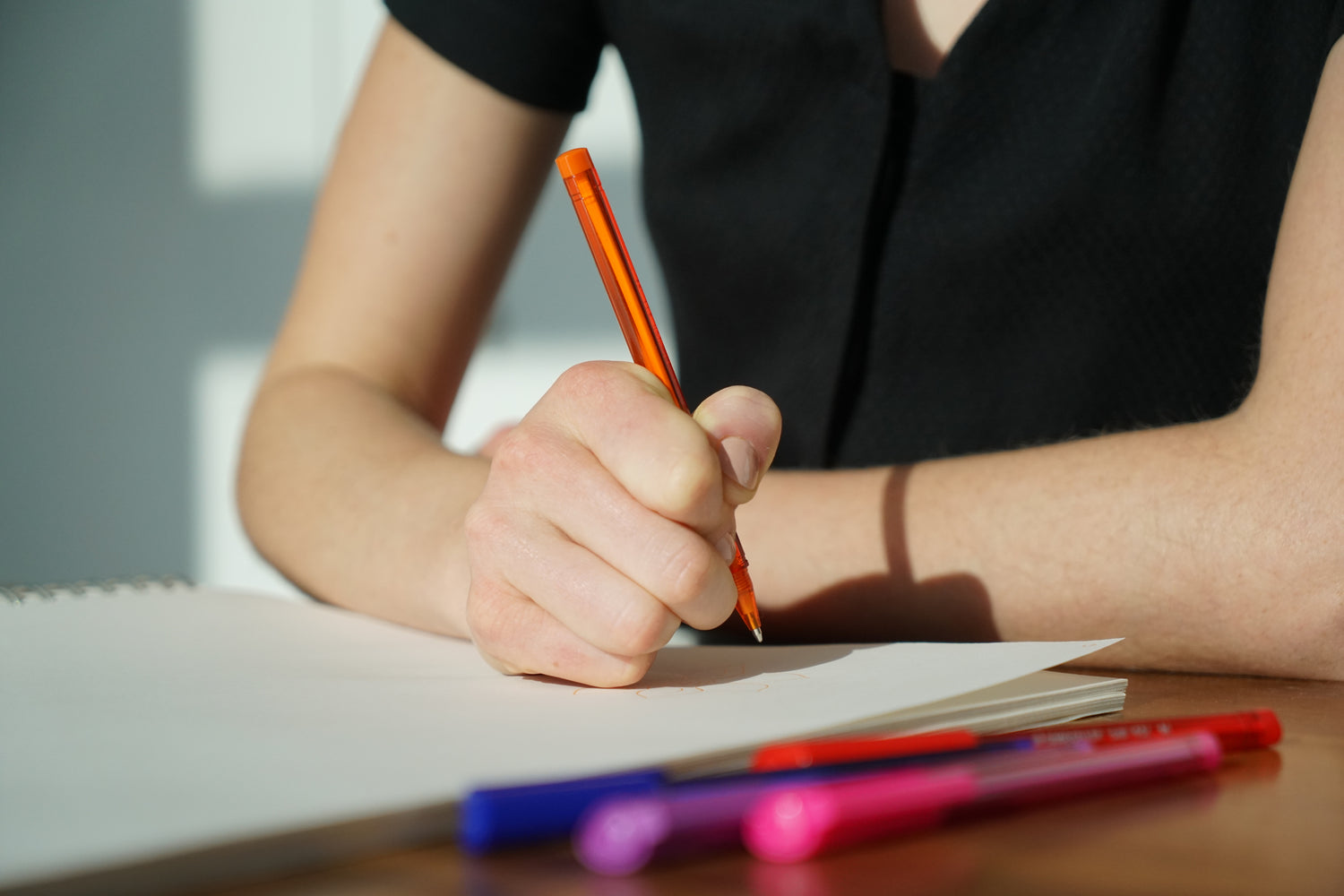 Interested in learning more? Try these sites...
https://www.ncbi.nlm.nih.gov/pmc/articles
https://pubmed.ncbi.nlm.nih.gov
https://www.britannica.com/
https://www.herbal-supplement-resource.com
https://www.healthbenefitstimes.com/
https://www.healthline.com
https://www.webmd.com